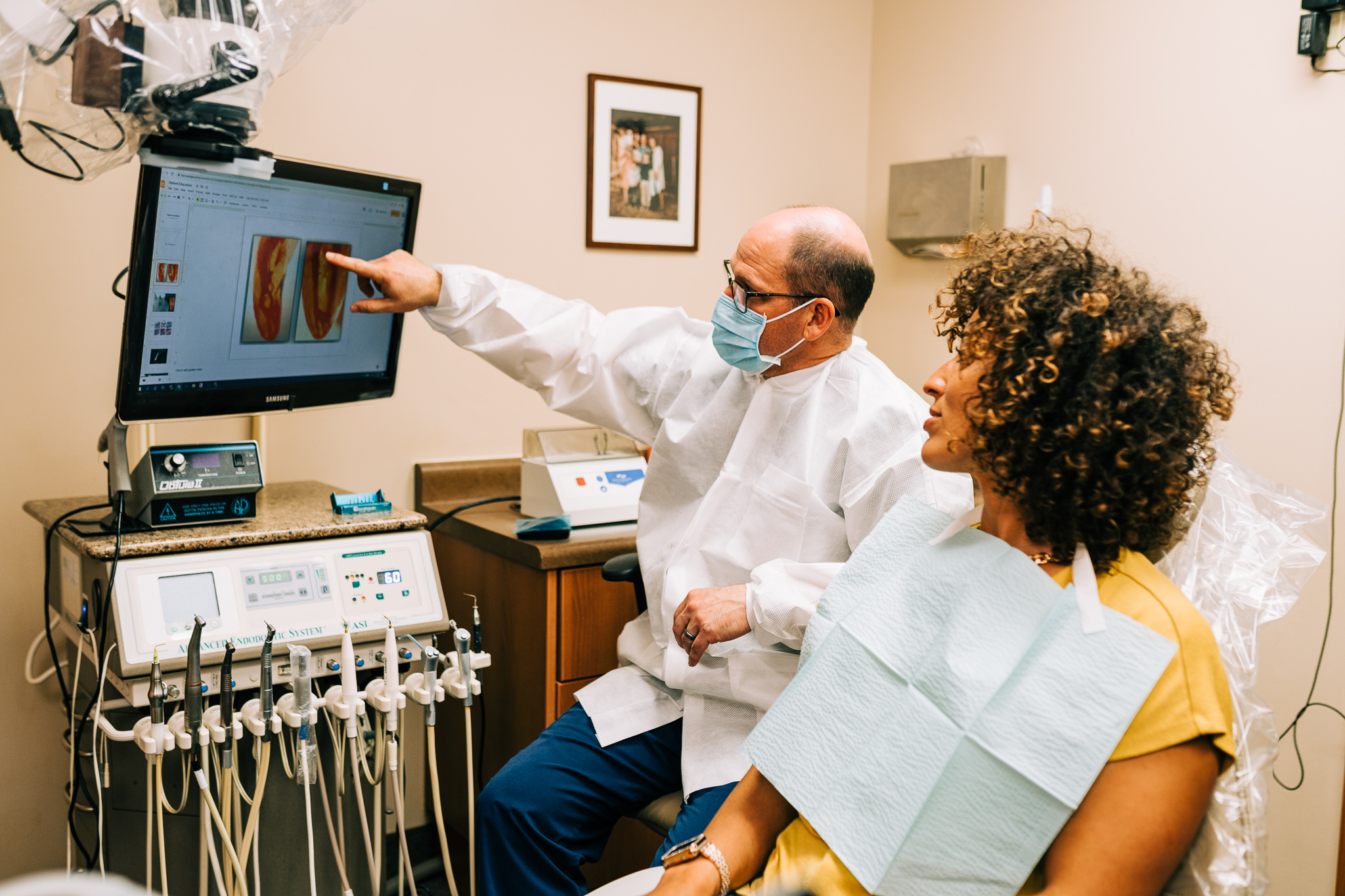 Patient Information
Thank you for your interest in Bauman Endodontics, a dental practice dedicated exclusively to endodontic care.
We hope that the information provided here answers many of your questions about endodontic treatment. If you would like additional information, please don't hesitate to contact us at (801) 590-8687.
Scheduling
We will schedule your appointment as promptly as possible. If you have pain or an emergency situation, every attempt will be made to see you that day.
Bauman Endodontics is open:
Monday Closed
Tuesday 8:30 am - 5:00 pm
Wednesday 8:30 am - 5:00 pm
Thursday 8:30 am - 12:30 pm
Friday 8:30 am - 5:00 pm
Saturday Closed
Sunday Closed
Please call with any questions or to schedule an appointment.
First Visit
Your initial appointment will consist of a thorough exam, x-rays, and consultation explaining your diagnosis and treatment options. A cone beam scan may also be necessary. You may schedule just a consultation visit, or a consultation with treatment if indicated. Usually, treatment can be done in one appointment but, occasionally two visits are needed.
Please fill out your online registration prior to your appointment with us.
Also, please provide the following:
Your referral slip and any X-rays if applicable.

A list of medications you are presently taking.

If you have dental insurance, please provide the necessary information

prior to your appointment.

This will save time and allow us to help you process your claims.
IMPORTANT: A parent or guardian must accompany all patients under 18 at the consultation visit.